JAI has had the privilege of designing several hotels in the Miami area. Recently, we completed the new Residence Inn, located in a very upscale part of North Miami. The newly finished 18-story Residence Inn is nestled in the heart of Sunny Isles Beach, Miami. This prime location on Collins Avenue sets guests directly across from two miles of pure white sandy beaches and within walking distance of many dining and shopping experiences.
Our work started in December of 2014. Working on a hotel that is a new, ground-up build takes a lot of perseverance. Instead of our usual 18-24 month turnaround time, the Sunny Isles project would be a 3 year creative marathon.  Throughout the collaborative process, we believed we were on track to end with a beautiful finished product. The location alone required our team to produce an entirely custom, upscale design that would match the aesthetic of the high-end condos and shops in the area.
Small Footprint, Big Ideas
Because land on Collins Ave is in high demand, the footprint of the building was smaller and more vertical than most hospitality spaces we design. This presented some interesting challenges along the way.  The rooms and the bathrooms were small, but each had to encompass the user experience that Residence Inn guests love and appreciate, like a kitchenette.  Knowing that families are attracted to the suite-setting of the Residence Inn brand, we had to consider functionality for multiple guests.  A few highlights of our design choices for small space included:
Desks that were large enough to accommodate two chairs instead of one with a pullout table nesting underneath on casters that could be rolled out easily to expand the work space into a dining surface.

Dresser and table sizes that could fit together tightly, in unique ways.  We approached the furnishings like a puzzle.

Because there were no closets, we designed wardrobes for clothing storage and nightstands that had drawers.  We also designed luggage benches that could easily maximize surface options while minimizing space.
Multiply That By 32
The small rooms weren't the only challenge for our team. The greatest challenge was the number of different room types. A typical project has 8 to 10 different room types on average to layout and design. This particular hotel had 32 room variations with custom furnishings. As we planned our small spaces, we needed to think about our selections in 32 different scenarios.
Nature's Design
I wish I could say that we brought the most breathtaking feature to the rooms, but this was the easiest part for our team. Nothing was required of us to provide the Sunny Isle Residence Inn guests with the most breathtaking views of the waterfront. What we offered to the views was smart decisions about where to locate TVs, receptacles, and other furnishings so guest could take full advantage of the sights. No guest should stay in this hotel without a trip to the 9th-floor pool, which offers the most incredible view of the area.
Light as Art
The JAI team always seeks to incorporate new design elements into each of our projects. Visit the 9th floor bar of this project to see "light art", a somewhat sculptural element that is as much about the light as it is about the shadows it creates in contrast. It has to be seen in person to be fully appreciated–and we know the guests will love it.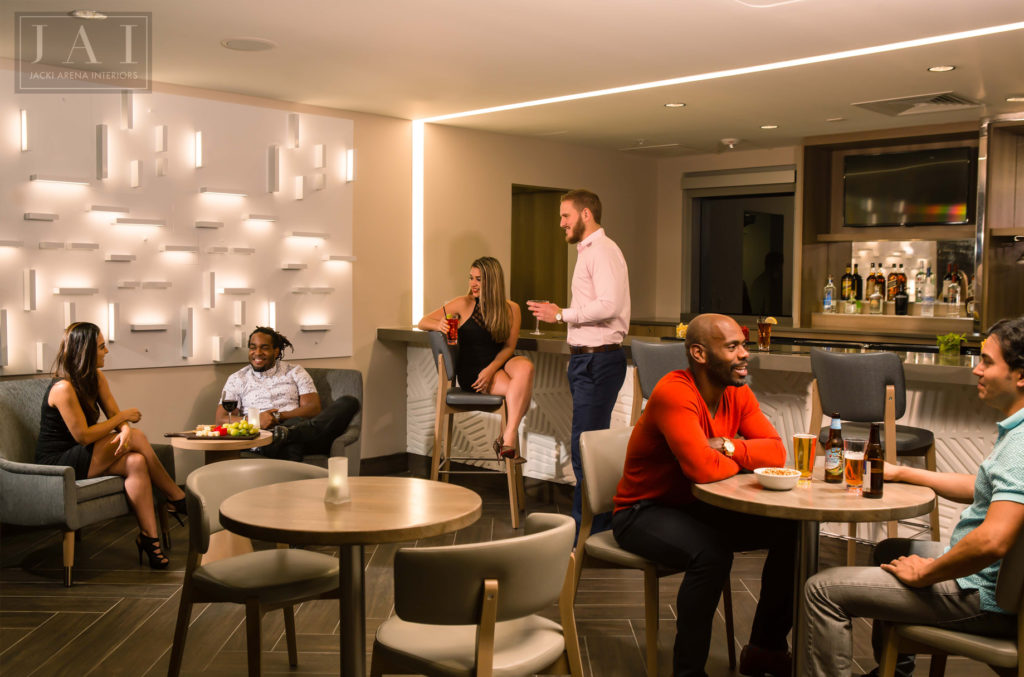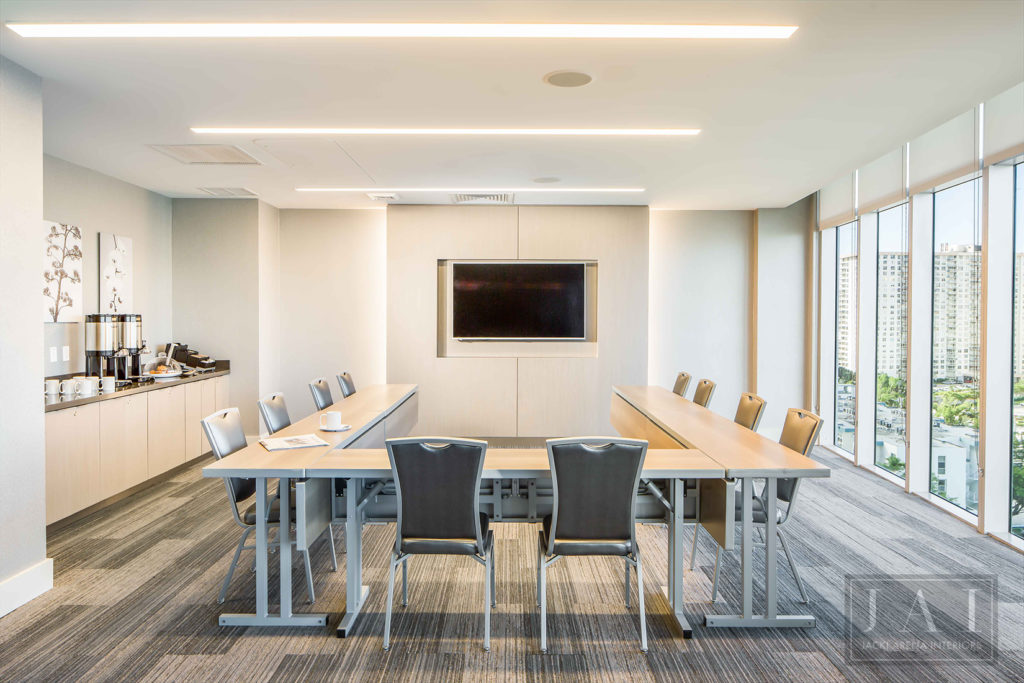 My Personal Experience
I had the honor of already staying a night as a guest and felt like I was staying in one of the waterfront high-rise condos across the street. The end result of the project is quite spectacular, and guests feel like they are getting far more than they paid for in elegance, views, and the opportunity for serenity. Not to mention the beds feel like you are sleeping on a cloud!