I have made it the mission at JAI to help our clients tell a story through design that connects emotionally with their guests. It is this principle that excites us when we begin a historic renovation. Our team thrives at the opportunity to research a building's specific history and continue an existing story that was once the heartbeat of the original structure. We like to think of it as carrying on a special family tradition or legacy.
History in the Making
The JAI team appreciates the personal and professional growth historic projects provide. Recently, JAI pushed ourselves forward and took on two historic property renovations that each have their own distinct story to tell.
The Hilton in St. Louis
Recognized by Historic Hotels of America, the Hilton in St. Louis is housed in the former Laclede National Bank built back in 1888. This exciting project began in early 2020 and will be completed by JAI later this year.
The scope of this historic renovation was to modernize the interior spaces, including 37 room types and public areas, while preserving the "bones" of the building.
Our design concept subtly plays into the history of the space. Modern, clean lines expertly blend with beautifully preserved architectural details to create an urban, hip, and cultured atmosphere – much like St. Louis itself. Rich marble, accents of gold and green, artwork pieces, and furniture details all offer a clever nod to the building's history, while curved, organic lines echo the Arch and Mississippi River.
Fun Fact: The existing bank vault will house the hotel's grab-n-go market, Herb N Kitchen, where tiles and millwork details reflect old safety deposit boxes.
While this project has presented its own set of unique challenges, we were given more flexibility with the Hilton brand to create spaces that meet their level of standards while honoring the character of the existing building. We cannot wait to unveil this incredible renovation that celebrates the rich history and modern progress of St. Louis later this year.
The Floridan Palace Hotel
The 1926 iconic Floridan Hotel was designed by Tampa architect, Joseph Kennar. At 240 feet tall it became Florida's first skyscraper and held that title until 1966. At that time, the hotel closed itself to travelers and opened to renters, but in 2012, the hotel re-opened its doors to the public as The Floridan Palace Hotel.
This Tampa landmark is now under new ownership and ready to be refreshed. JAI was awarded this outstanding project only a few weeks ago and we are so excited and grateful to be building a new relationship with a client who fits our mission of Design That Makes a Difference.
JAI Senior Designers, Jenn Lindner and Christina Kirkpatrick, will be taking the lead on this one, as The Floridan Palace Hotel is renovated and rebranded as a Tapestry by Hilton boutique hotel. The next two years will be spent preserving the character of the interior spaces – marble floors, iron railings, ornate architectural ceiling details, windows, and original mailboxes – while making each area feel like new.
          (Creator: Maria Boutzoukas Copyright mzoukasphotography)
Currently, the hotel is over-the-top feminine and embellished. Our design direction is to bring in some modern, more masculine elements to provide balance.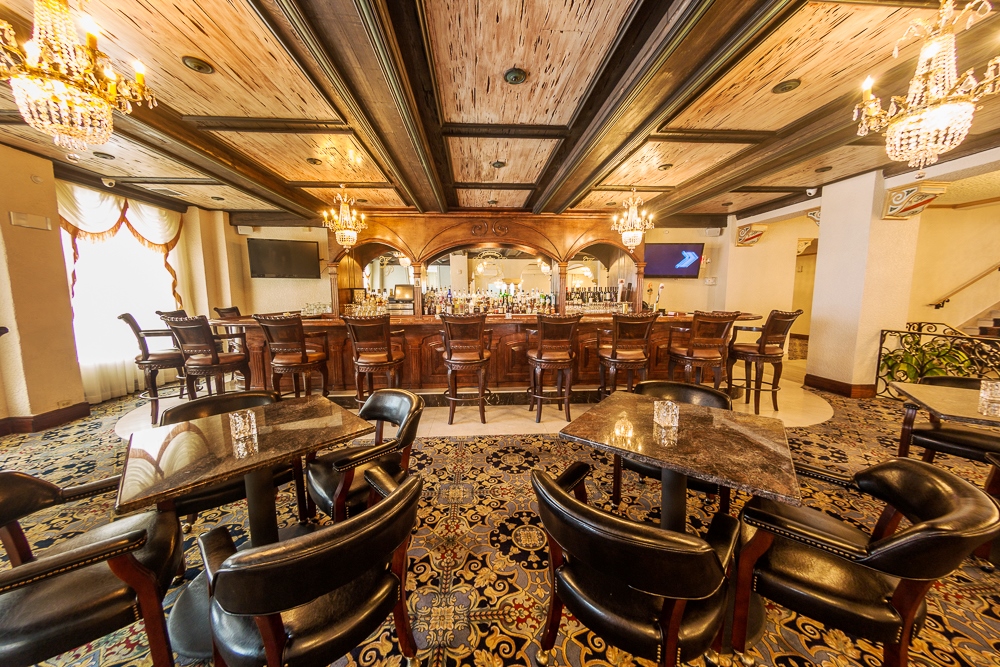 (Creator: Maria Boutzoukas Copyright mzoukasphotography)
The Hilton brand requires a new registration desk or pods to be implemented into the space. Guests will be welcomed into the heart of this historic space by a new design that feels like it has been there forever.
(Photo byhttp://www.photobyali.com)
The new owner engaged a Hilton-approved branding company to begin work on this project a few months ago. We are naturally aligning with them, as we have a very similar vision. Design direction meetings are underway and we are "all in" with this exciting project.
Rise to the Challenge
With all historic renovations, challenges will arise. You never know what lies behind those walls. But the greater the challenge, the greater the reward. We strive to always challenge ourselves, rise to the occasion, exceed expectations, and learn from every single project.
The Beauty of History
There is great beauty in the ornate, elegant details within historic hotel properties. We find value in the ability to breathe new life into spaces that house such solid bones and memorable stories. It's these stories that JAI strives to honor when we take on a historic renovation.
If your historic hotel is ready to be modernized, contact JAI for an initial design consultation. Let our team show you how we are committed to Design That Makes a Difference.